Clay Travis: Jim Harbaugh is the Most Overrated College Football Coach Ever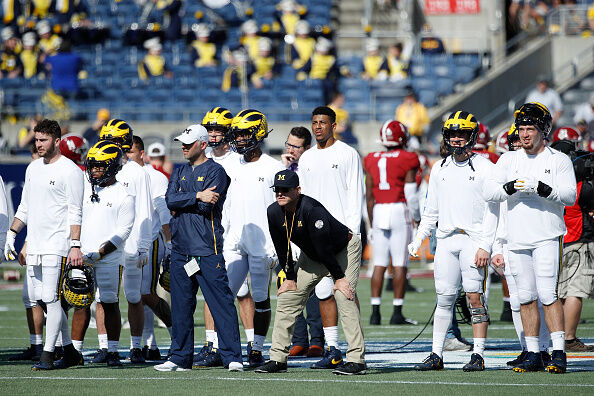 Clay Travis:

"Relative to expectations, Jim Harbaugh is the most overrated coach in the history of college football, and I don't even think there is a close second. He was supposed to be Nick Saban, he was supposed to be Pete Carroll at USC, and he was supposed to be Urban Meyer. At best, he's been a little bit above average for Michigan head coaches the last 100 years."

(Full Audio at Bottom of Page)
Listen to Clay Travis explain why he thinks Michigan Wolverines head coach Jim Harbaugh is the most overrated coach in the history of college football just a day after the Wolverines were eviscerated by Alabama 35-16 in the Citrus Bowl.
The loss marked the fourth consecutive bowl loss for Harbaugh and the second time in three season that the Wolverines failed to reach double-digit wins. Harbaugh is also 0-5 versus arch rival Ohio State.
47-18 (.723) isn't a bad record by any means, as Harbaugh's Wolverines have finished the regular season in the top 15 in four of his five seasons, but considering he's the third highest paid coach in college football, only behind Nick Saban and Dabo Swinney, for one of college football's most established programs, Clay thinks Harbaugh's failures to field a legitimate National Championship contender are telling.
Check out the audio below as Clay and the rest of the Outkick crew have an entertaining discussion on what movies, foods, places, or items in our daily lives are as overrated as Harbaugh is at coaching football.

Outkick the Coverage with Clay Travis
Want to know more about Outkick the Coverage with Clay Travis? Check out Premiere Networks!
Read more