Clay Travis: Cowboys Could Make Multiple Super Bowl Runs With Tom Brady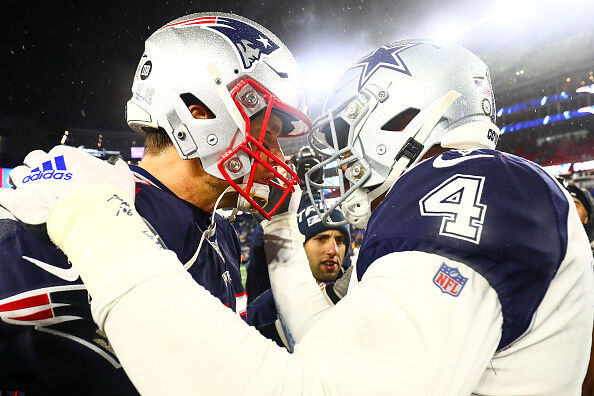 Clay Travis:

"If you're the Cowboys and you know Tom Brady has the chance to be an unrestricted free agent, would you rather have Brady for the next two years at $55-60 million guaranteed to play behind that fabulous offensive line, and in that division, or would you rather commit to Dak Prescott long-term and handcuff the franchise? I don't think it makes much sense to commit long-term to Dak."

(Full Audio at Bottom of Page)
Listen to Clay Travis explain why he thinks the Dallas Cowboys should seriously considered going after potential free agent quarterback Tom Brady, and making a major run at the Super Bowl the next couple seasons the same way the Denver Broncos did with Peyton Manning in the early 2010's.
Clay is not too thrilled with the outlook of the Cowboys having to commit long-term to incumbent starter Dak Prescott, who is going to warrant a deal well over $30 million per season if the Cowboys don't go the route of franchise tagging him.
Check out the audio below as Clay details why the Cowboys could offer Brady the perfect situation behind an elite offensive line, powerful running game, and high flying passing attack with lethal weapons like Amari Cooper and Michael Gallup.

Outkick the Coverage with Clay Travis
Want to know more about Outkick the Coverage with Clay Travis? Check out Premiere Networks!
Read more