Titans Would Be Idiotic to Commit Long-Term to a Fluke like Ryan Tannehill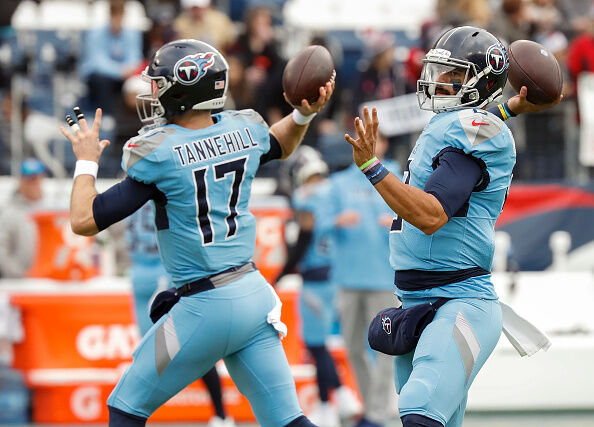 Ben Maller:

"My advice for the Titans is to NOT give Ryan Tannehill a long-term contract. You never want to hitch your wagons to this guy. Tannehill is going to end up being a football gypsy. He's only on his second team but this guy is always going to be a high-end backup. He's a poor man's Ryan Fitzpatrick! I'd go franchise tag for one more year but I would not commit long-term to him."

(Full Audio at Bottom of Page)
Listen to Ben Maller explain why he thinks the Tennessee Titans would be foolish to commit long-term to red hot backup quarterback Ryan Tannehill, who currently leads the NFL in passer rating after stealing the starting quarterback job from former no. 2 pick Marcus Mariota.
Before their crushing home loss to the Houston Texans last Sunday in Week 15, Tannehill had led the Titans to 6 wins in 7 starts, and resurrected a lost season that a punchless Mariota had torpedoed.
Yet despite Tannehill's bust of adrenaline, Maller thinks Tannehill will be the equivalent of Ryan Fitzpatrick the rest of his career as high-end backup the next decade.
Despite the 31-year-old's fine play the past couple months, Tannehill has had a largely underwhelming career.
He finished second to last in QBR last season, missed the entire 2017 season, finished 24th in QBR in 2016, 27th in 2015, 15th in 2014, 21st in 2013, and 18th in 2012.
Check out the audio below as Maller says the Titans are making a massive mistake if they ink Tannehill to a big deal after this season for the impending free agent.

The Ben Maller Show
Want to know more about The Ben Maller Show? Get their official bio, social pages & articles on FOX Sports Radio!
Read more