Don't Feel Sorry For Josh Gordon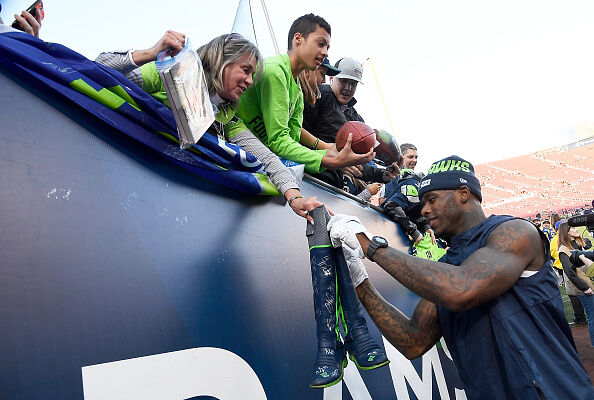 Ben Maller:

"I have absolutely no sympathy for Josh Gordon. That sucks for him but that's why you make some choices and don't make others. We can debate whether the rules are fair or not and if the NFL is being draconian with their archaic rules, but that's a different conversation. The NFL pays you a ridiculous amount of money to play 16 games a year and there are very few guidelines you must adhere to. We're talking about almost 1,700 players who are on active NFL rosters and Josh Gordon is Tom Hanks in Castaway on a deserted island. He's missed 47 games from suspension and has missed HALF the games he could have played in. Gordon is NOT the victim of the system like people are portraying him to be." (Full Audio at Bottom of Page)
Listen to Ben Maller explain why we shouldn't feel sorry for the now-suspended former NFL wide receiver Josh Gordon, whose career is now very much in peril.
On Monday, Gordon was suspended indefinitely by the league for violating NFL policies regarding performance enhancing drugs and substance abuse.
It was the fifth time Gordon had been suspended for substance abuse, which included season-long suspensions in 2015 and 2016.
Jones at one point was regarded as one of the league's most talented wideouts after leading the league in receiving yards in 2013 with Cleveland when he put up 1,646 yards and 9 touchdowns.
Despite the 28-year-old's career looking like a tragedy now, Maller says you can't feel sorry for a player who was unable to abide by the same rules that 1,700 other NFL players easily skate by, with the comical enforcement of marijuana coming in the form of an annual drug test that everyone knows is coming. The test has humorously been dubbed an 'IQ Test' given the belief only an idiot could fail a drug test given once a year on a set date that everyone is routinely warned about.
Check out the audio below as Maller details why Gordon is NOT a victim.

The Ben Maller Show
Want to know more about The Ben Maller Show? Get their official bio, social pages & articles on FOX Sports Radio!
Read more